-Keefe
In the next few days I will put my gynecologist's gloves on and examine each team in the NBA, see what moves they did and didn't make. The Draft, free agency, and trades have changed the look of many of these teams like Janice Dickenson. Plus, it's been awhile since I've talked hoops on here right? I'm going by alphabetical order on this one, not how I'm predicting finishes in April of 2009, on the end of July. New acquisitions in bold and rookies in italics. (6 segments for each division)
Boston Celtics
Starters:
Rajon Rondo
Ray Allen
Paul Pierce
Kevin Garnett
Kendrick Perkins
Bench:
Eddie House
Leon Powe
Glen "Big Baby" Davis
Tony Allen
Brian Scalabrine
Gabe Pruitt
J.R. Giddens
Bill Walker

Patrick O'Bryant

Out of town:
James Posey
P.J. Brown
Sam Cassell
The defending champions will have their entire starting 5 back for a shot at back-to-back titles, that's the good news. Check out that bench… James Posey is going to be a big loss for this team; they don't win it all last year without him. I'd be surprised if Danny Ainge was done molding this team. The only off season moves they've made so far was re-signing House and T.Allen, picking up O'Bryant, and drafting Giddens, Walker, and Semih Erden. Love the starters, but concerned about the 2nd unit. Of course, everyone was worried about the bench last year too…
New Jersey Nets
Starters:
Devin Harris
Vince Carter
Bobby Simmons
Yi Jianlian
Josh Boone
Bench:
Jarvis Hayes

Sean Williams
Keyon Dooling

Brook Lopez
Ryan Anderson
Chris Douglass-Roberts

Maurice Ager
Trenton Hassell
Out of town:
Richard Jefferson
Nenad Krstic
Bostjan Nachbar
Marcus Williams
The Nets are clearly waiting out LeBron James' contract. This team is going to struggle. I did like what they did with their 3 draft picks; I think all of them could play. Yi is terrible. I don't know if those 5 will start, but whatever, it's going to be no fun to watch this team Jay-Z. NJ Nets are officially 1 of his 99 problems.
New York Knicks
Starters:
Stephon Marbury
Jamal Crawford
Quentin Richardson
Zach Randolph
Eddy Curry
Bench:
David Lee
Chris Duhon
Danilo Gallinari

Nate Robertson
Mardy Collins
Wilson Chandler
Anthony Roberson

Out of town:
Renaldo Balkman
Biggest acquisition for the Knicks is clearly Mike D'Antoni. Can he turn it around? We'll see. Not this year, not with this group. I may be one of the few out there that thinks Marbury can still play, but you just never know with him. Randolph and Curry in the up and down system? Good luck with all that…
Philadelphia 76ers

Starters:
Andre Miller
Willie Green
Andre Iguodala*
Elton Brand

Samuel Dalembert
Bench:
Thaddeus Young
Louis Williams*
Kareem Rush

Marreese Speights
Jason Smith
Reggie Evans
Out of town:
Rodney Carney
Calvin Booth
The 6ers made a big splash with the signing of Elton Brand. Whether he stabbed the Clippers in the back or not, the big man from Duke is coming to the Eastern Conference. Iguodala is still a restricted free agent, and is a must sign for Philly is they want to be dangerous in the East. The Warriors and Clippers have spent a lot of money so I would be surprised if any team swoops in and grabs the new A.I. Should be an exciting year in the city of brotherly love.
Toronto Raptors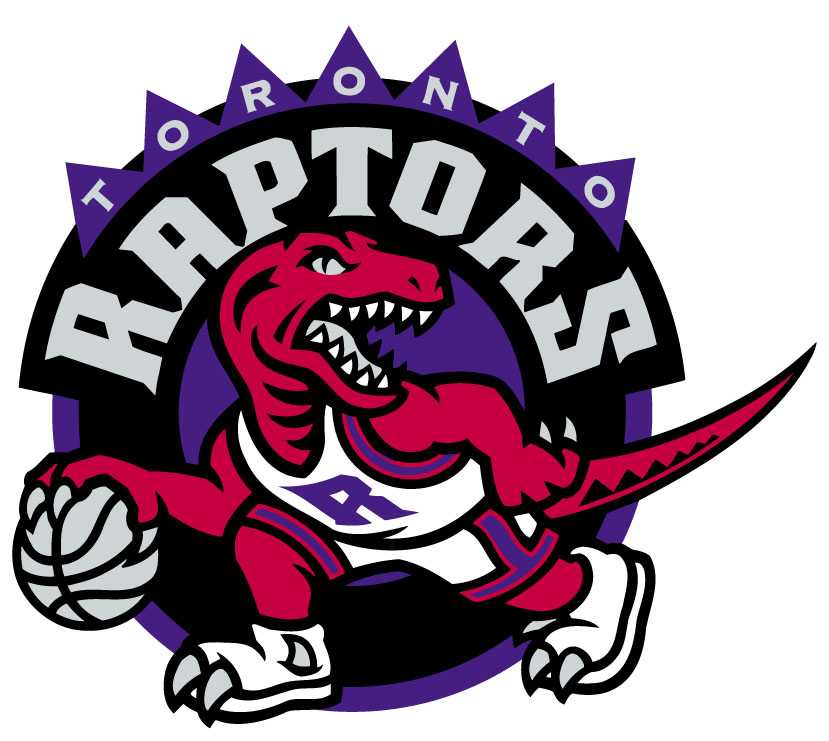 Starters:
Jose Calderon
Anthony Parker
Jamario Moon
Chris Bosh
Jermaine O'Neal
Bench:
Andrea Bargnani
Jason Kapono
Kris Humphries
Joey Graham
Hassan Adams

Out of town:
T.J. Ford
Carlos Delfino
Rasho Nesterovic
Maceo Baston
Big question here obviously is if O'Neal can stay healthy. He and Bosh could combine to be one of the best 4-5 combos in all the NBA. Calderon is an upgrade over Ford, but also losing Delfino weakens their bench severely. They will be one of the most intriguing teams in the East; don't be surprised if they add a couple more pieces to the puzzle.
Next: Central Division
-Keefe